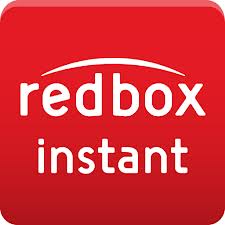 Redbox Instant by Verizon is the newest of arrivals into the streaming video arena.  Most people are well familiar with the RedBox brand, having seen or rented movies or games from one of it's over 43,000 kiosks, but will that be enough to ensure success?  Only time will tell.
Fans of Netflix Instant Watch will feel very comfortable with the Redbox Instant interface.  It is easy to navigate and sort through titles and streaming is fast and responsive.  I tested streaming both through the PC and through the Android app on my Droid Razr Maxx.  'Kevin Smith Burn in Hell' and 'Faces in the Crowd' were the two movies I chose for the review.
The issues I had at this point, while easily remedied, did color my experience a bit.  I started the Kevin Smith show on the PC, while simultaneously streaming 'Faces' on my phone.  No issues so far.  I stopped both and then attempted to resume each movie on the other device, which was a little more trouble.  There were issues on both with accessing the licensing server.  I had to sign out and back in on my phone to alleviate the problem and I had to back out and re-try a couple of times on the PC to get the video to resume.  This is something that I see as either not happening to everyone or something that will be fixed well before the beta test is over.
Redbox's ace in the hole is that their subscriptions ($8/$9 per month) include four free rental tokens at their kiosks.  You pay an extra dollar for access to Blu-ray rentals.  This is a great deal for people who already rent an average of a movie a week.  If you are a movie lover, this is definitely a good way to go, especially once the service gets implemented into more devices.  According to the press release, "At launch, Redbox Instant by Verizon will be offered via the web, as well as through home entertainment, tablet and mobile devices, including iOS®, Android™, Samsung® Blu-ray Players and TVs with SmartHub™, LG Smart TV and Blu-ray Players, and Google TV. More devices will be announced in the coming months."  The Xbox 360 has been named as the exclusive gaming console for the service.
The challenge Redbox Instant will have is that people have gotten used to being able to stream TV shows and movies through one service.  I really love the idea of the rental credits, but I would never be able to replace Netflix with this service.  They would have to exist side by side for me.  What I fear would happen at that point is that I would only be using the rental credits and that the streaming would go unused, much like the Amazon Instant Video that I get for free with my Prime subscription.
All in all, it is a good service, as long as you are aware of it's pros and cons.  I give it a thumbs up.